First off... so keeping up with a blog is harder than I thought. I did not forget about this endeavor. In fact the guilt about editing and writing has tormented me every day! At least the time I have taken to develop a new post has served to get wheels really turning on what direction this blog will take.
With a lot of thought in my mind as to where this blog will go, I will start.
Here is my 8 day Summer journey through the incredible Costa Brava of Spain to the beautiful French Riviera.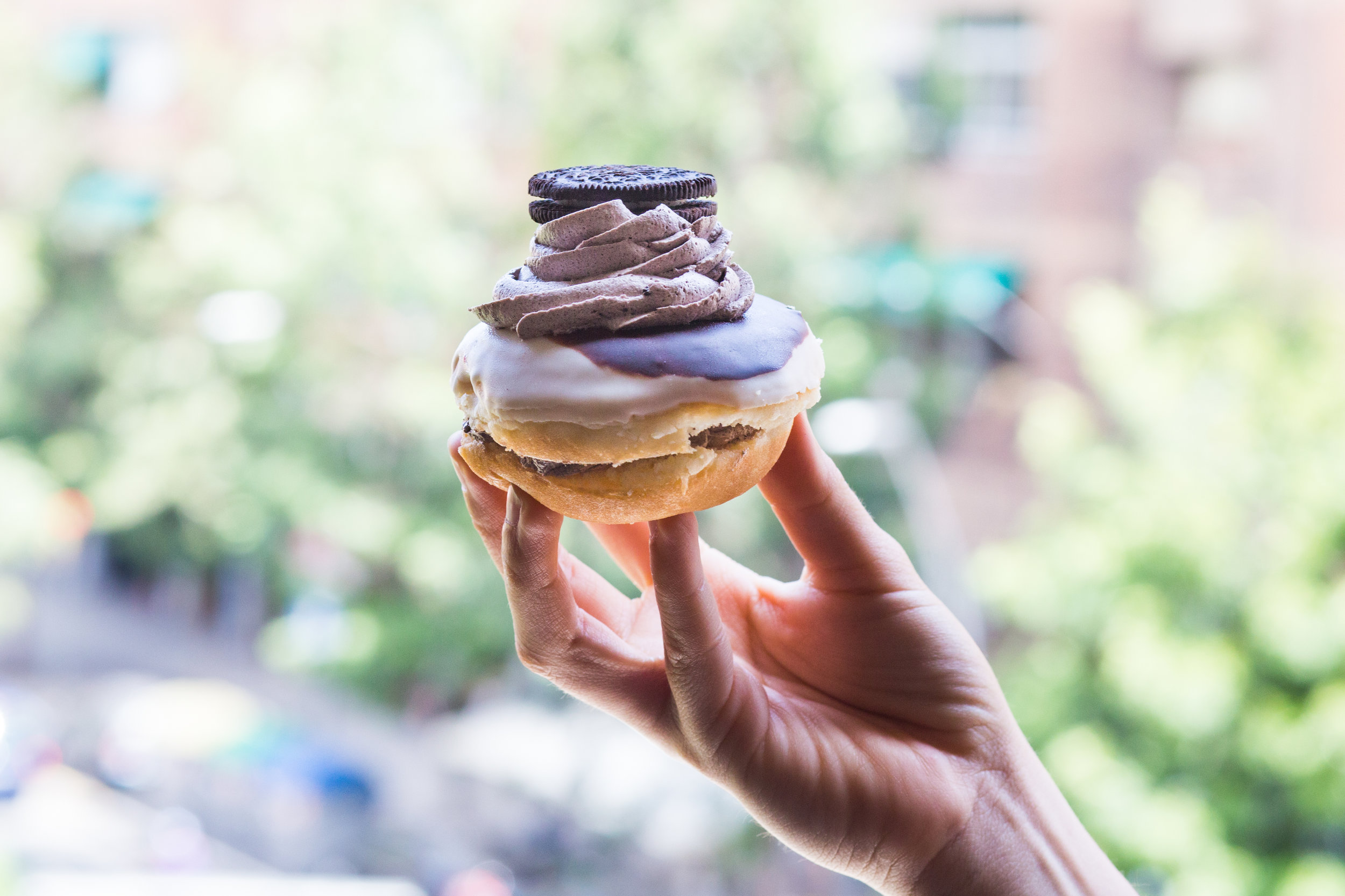 Barcelona
The city that has my heart. It's one of the few places I feel comfortable enough to really love, which is saying a lot from a nomadic heart like mine. My boyfriend and I started our epic journey here. He's lucky enough to live there and we did a similar trip last year to down the Costa Dorada, the South Western coast. This year we decided to go the other route and explore the South Eastern coast, additionally, another border and country as well.
La France.
The goal was to reach Nice, France and to make pit stops along the way. Our first stop was Tossa De Mar.
Tossa De Mar
We arrived on a Sunday afternoon to Tossa De Mar and with only one night to spend in the seaside destination, we had to take advantage of it.
Right upon arriving to Tossa we quickly changed into swim gear and headed to the small cove Platja d'es Codolar which lies right next to the famously walled off Castell de Tossa. After enjoying the cove, we sat down for some great pizza at Piccola Nostra. The downtown area of Tossa are mostly defined by gelaterias, restaurants souvenir and beach apparel shops restaurants.
If you ever get a chance to reach this Catalonian vacation spot, you cannot afford to miss a sunset on top of the castle, where you are surprisingly free to roam the Gothic ruins and enjoy the scenic view. The castle sits high right above the beach and walls off the original small, stone town. Here you can explore it's picturesque restaurants, streets and gardens. At the top of the fortified center is the gothic church of St. Vincent. History joins leisure in Tossa de Mar. With this backdrop you can imagine golden era vixen Ava Gardner and bull fighter Mario Cabré getting closer than Frank Sinatra would like on their set of "Pandora and the Flying Dutchmen". It's just too beautiful to pass.
A gelato after a day of sun here is a heavenly ending.
Girona's medieval, coastal town is just a short hour and a half ride from Barcelona. There are buses and trains that depart to Barcelona and head to the Tossa. If you happen to be around during the summer, or centered in Barcelona, it's definitely worth stopping by.
Pit stop at Cala de Pi
Spain's small, hidden cove beaches are not something one can simply get over. Cala de Pi could be a perfect example. For a traveler that prefers something more exclusive and away from too many tourists, Cala de Pi is a gem of a choice. Just a thirty minute drive away from Tossa De Mar
This Girona beach is actually a part of the Salles de Pi hotel and spa and is restrictively occupied by it. However, it is not necessarily closed to the public and one might even have trouble finding it at first. Right next to the Salles de Pi hotel on its right side there is a small alley or path that leads to stairs that head down to the beach. It's sparkly, clear blue waters are astounding, as well it's cute petite beach size. Despite what the picture might appear, most of Spain's beaches are rocky and not sandy so a good towel and an umbrella are highly suggested for a comfortable beach day. You can't go wrong with snorkel goggles to view the Mediterranean marine life.
Girona
Girona was definitely one of the best choices in stops to make along the way. Apart from being a location close to Besalu and Cala de Pi, the Catalonian city offers great dining choices and sight seeing.
Because of our day trips to Besalu and Cala de Pi, we were only able to explore the city for a day. However, there were so many intimate moments to enjoy in the historic district that I wish we would have had just a little bit more time. I'm sure if you are a Game of Thrones junkie you might say the same as well.
Girona plays a pretty big role in Game of Thrones, it sets the scene for the HBO fantasy series and there are even tours to explore the filming locations. Not being huge GOT fans, we skipped out on this and decided to explore on our own. We were pleasantly surprised with all the small photographic moments we encountered and the stunning opportunity to see the city darken on the bridge of the Oynar River.
Girona's streets curve and twist as architecture changes along the way to the Barri Vell, or the Medieval quarter of the city, a mandatory bullet point on the Costa Brava checklist if you have one. As with many of Spain's cities, Girona's past extends as far as Roman times. Barri Vell offers many amazing sites which are most often free to visitors. The quarter has towering medieval, romanesque, and baroque architecture and sits close to the Jewish quarter. We explored the Jardin de Alemanys and Muralles de Girona. The Jardin de Alemanys is in ruins but it hosts local art, outdoor theater performances. You can enjoy these cultural activities under the cool shade from trees that have grown within chambers of the old residence which used to house German soldiers in the nineteenth century. The garden has magnificent views of the city from its balconies as well. The Muralles that protect the city's historic center are worth a stroll, where you can also capture the city panorama as well. I would say this is why this quarter would make brides, grooms, & wedding photographers come all the way from China for their wedding photography! It's true. We met such a couple. The interior of the Girona Cathedral or Sant Feliu Church and the Arab Baths were the only sites we didn't get to see. The Girona and Jewish History museum might have been other options for a longer stay.
When it comes to dining there are exceptional choices in Girona. With renowned chefs like the Roca brothers in town, having bad food there cannot be the norm. The city boasts two restaurants with Michelin stars, one being El Celler de Can Roca by the Roca Brothers and Massana. If you were looking for a more affordable, filling choice I would highly recommend L'Arcada Restaurant that's right on the Rambla de Libertat along with other enticing restaurants. You will never taste a more savory Salmon creme or Carbonara pasta. Walking through fauna and extraordinarily tall Plantus trees in La Devasa Park might lay those carbs to rest. It's one of the largest parks in the region and is very frequented by Gironians for outdoor activities.
Day trip to Besalú
Besalu is a site of historical importance and only a half hour away driving from Girona.
Crossing it's beautiful twelfth century bridge over the Fluvia River you could almost picture men in their respective garb letting up the gates to allow you inside. The bridge is an emblem and it's survived this long along with some of the original wall that fortified Besalú. Truly something out of a story book and an incredible example of a medieval town. The exterior is just as interesting as the interior where you can check out the medieval, romanesque, and Gothic architecture of the Plaça Major, the residences, the Churches of Sant Pere, and Sant Vincente. The history of the town is explained more in the plaques around town and in the small El Rebost de Besalú Museum, that has a permanent exhibition of the cured meats, products, utensils, and farming equipment of the Garrotxa region. Some even date back to Roman times. You can even learn more about the town's Jewish quarters through artifacts as well.
A history and architecture buff's heaven, Besalú can be pretty much seen within two hours so it's easy to enjoy if you're already in Girona.
Marseilles
Marseille was only supposed to be a pit stop but plans took a turn for the better in the end and we stayed in Marseille for a night after finally crossing into France. Upon arriving I knew that Middle Eastern food was the route to take and we filled up on kebabs from one of the many kebab hubs in Marseilles.
Marseille has a history of being a city of immigrants for centuries, lately the wave has been from Africa, Turkey, and Asia. It's many influences are seen in the variety of flavors of food and the street art that so famously gives the city its character.
Despite it's reputation for being one of the most dangerous cities in Europe, Marseille is dynamic and sorely underestimated.
Le Panier was among one of the most eye catching areas we encountered. There were artisan shops and plenty of art both inside and outside of warm colored homes where African soca can be heard playing from windows with clothes hanging to dry. From wandering around Le Panier we made our way to the most popular attraction in Marseille, Vieux Port.
Leading up to the port you pass by Marseille Cathedral, the Museum of European and Mediterranean Civilizations, and the Memorial des Camps de la Mort where you can get a good view of Notre-Dame de la Garde that looks down on the port.
In Vieux Port you watch the world go by. There are vast amounts of restaurants and bars surrounding the port filled with locals and tourists. A quick observation told me that the South side of the port had its more popular and local spots. Slow moving boats coming in and out the port along with people watching on the seaside ferris wheel made the sunset on the port entirely unforgettable.
Nice
And then there was Nice...
Without having visited, one cannot correctly interpret the vibrance of the Côte d'Azur of France. Countless books, films, art, music videos and even rap songs have been inspired by its unbelievable turquoise waters, its lavish lifestyle, and pastel luxury homes. It is truly meant to be experienced and not seen through a screen.
We spent Bastille Day in Nice which might have been why the crowds were especially large. It was also the anniversary of the terror attack that occurred one year ago. Access to the beach front was limited and it was pretty congested in the downtown area. Nonetheless, we enjoyed crepes and other confections on the Avenue Jean Medecin after a day at the beach.
There are several cultural points to check out such as the Musée Marc Chagall, Musée d'Art Moderne et d'Art Contemporain, and Musée Matisse. It probably would be best to pass by Place Massena and take the stroll down Avenue Jean Medecin, a popular street to shop. When on the French Riveria however, it's hard to get your mind out of the rapture of the simple things, sun and beach. Of course your eyes can't miss the superficial either like admiring elegant Belle Epoque apartment homes and gardens.
While in Nice, it would be foolish not to take the twenty minute train from the Gare de Nice Ville station to Monte Carlo, Monaco. The ride to Monte Carlo was especially spectacular. The window on the train also acts like a window into the lives of French vacation goers. You'll blush passing by nude beaches and sigh at the sight of private, small beaches and sunbathers enjoying an sunny, lazy afternoon on a yacht. Once getting to Monaco you wind your way through to Port Hercule and walk up to the Prince's castle. Although it won't take longer than 3 hours to take pictures and breathe in the multimillion dollar vistas, you can make the walk to Monte Carlo to explore and dine in one of its many fine restaurants if your budget allows.
It has taken a while to adjust my eyes from the French Riviera. It is not something you can unsee. While I wish I had more images to truly represent the warm and scenic milieu of Nice and the Côte d'Azur, I have a fanciful hope that everyone that reads this and everyone I know has the opportunity to tour this magnificent coast someday. It's a destination that I wish I could share and enjoy with my loved ones as well, you will need an eye witness to remind you that your South of France reverie was real.